Snow Goose Hunt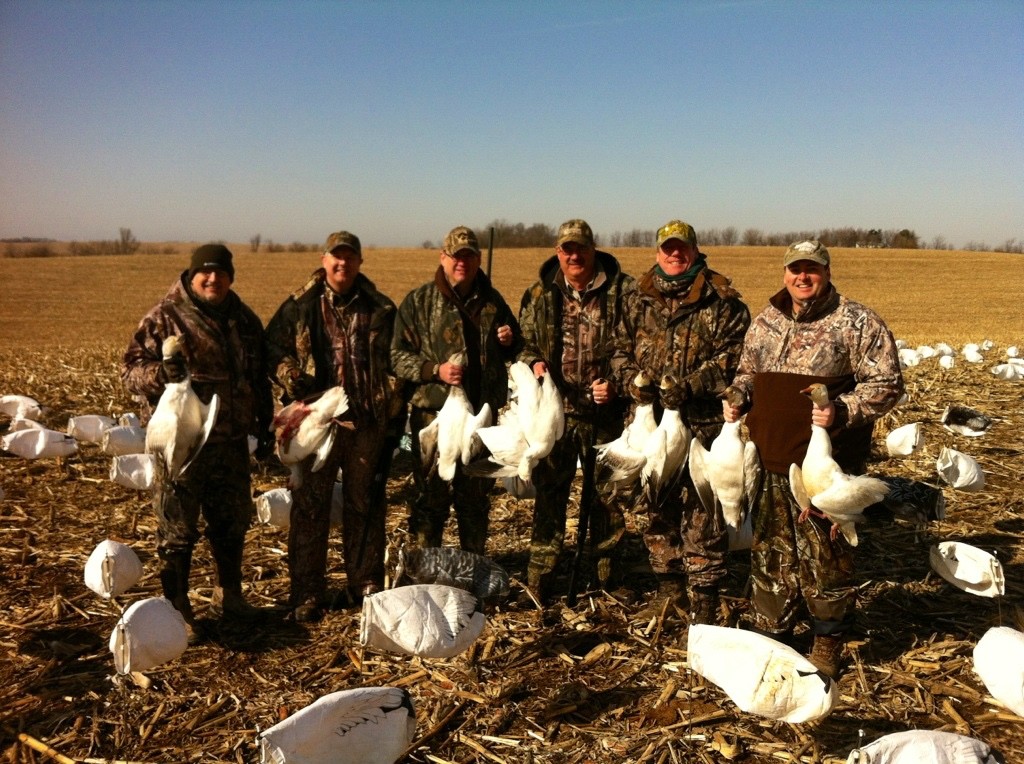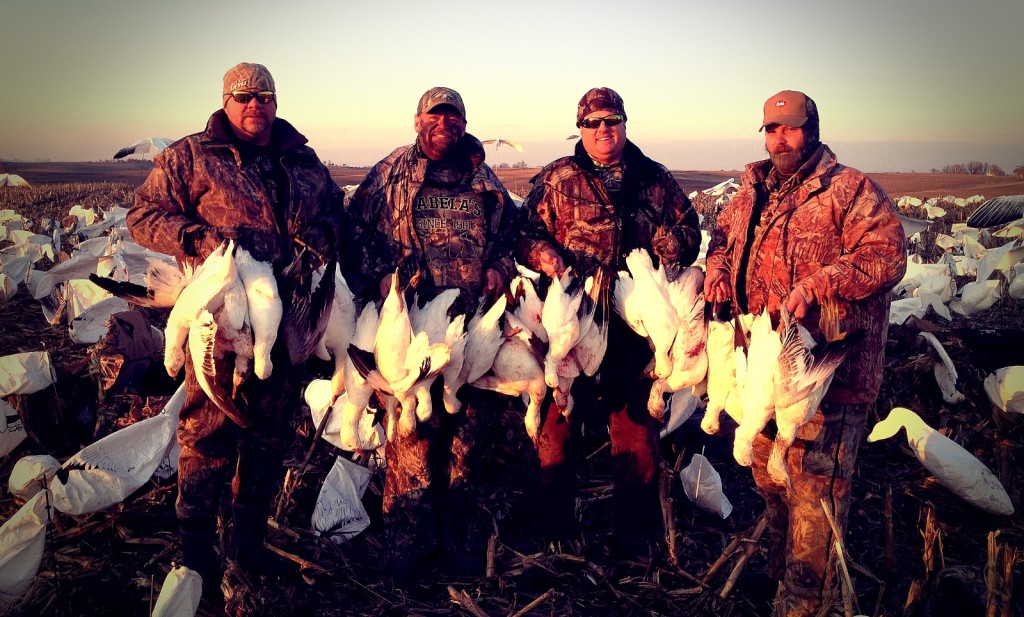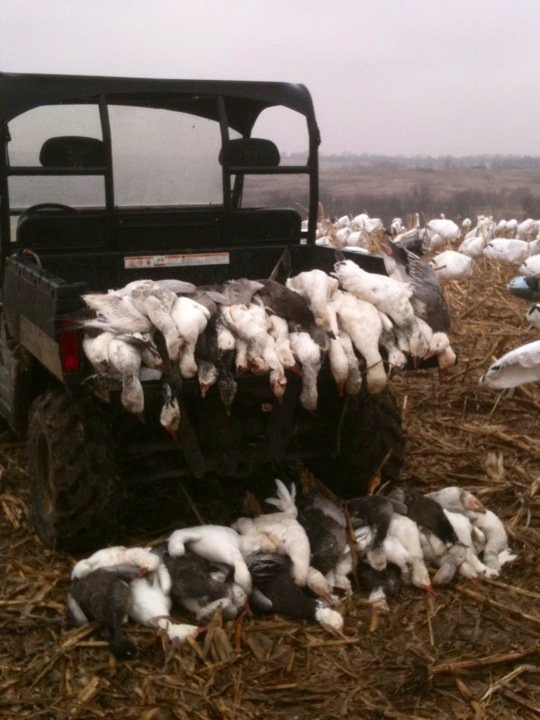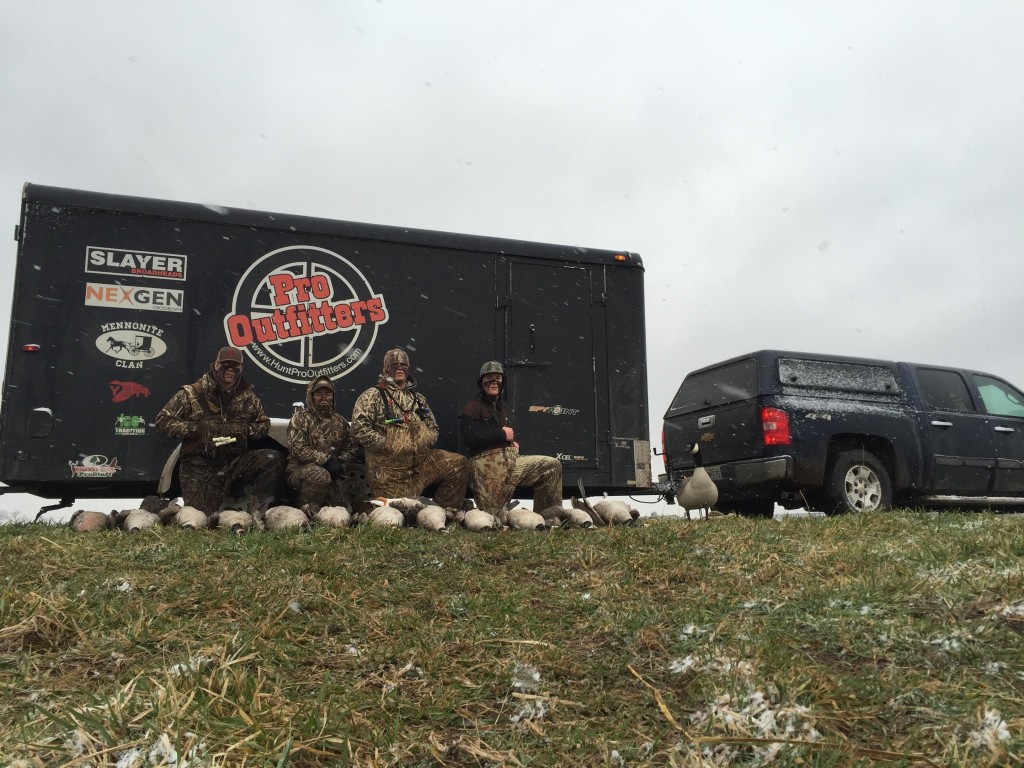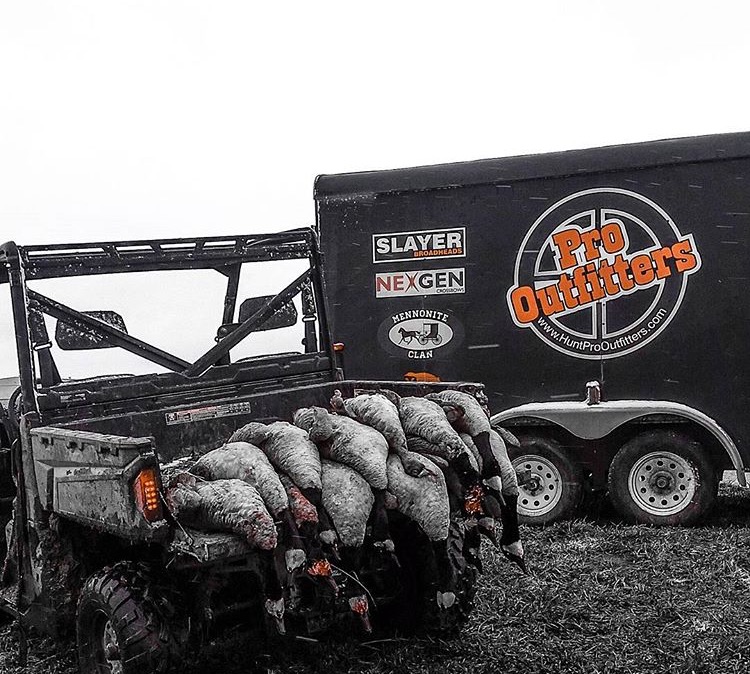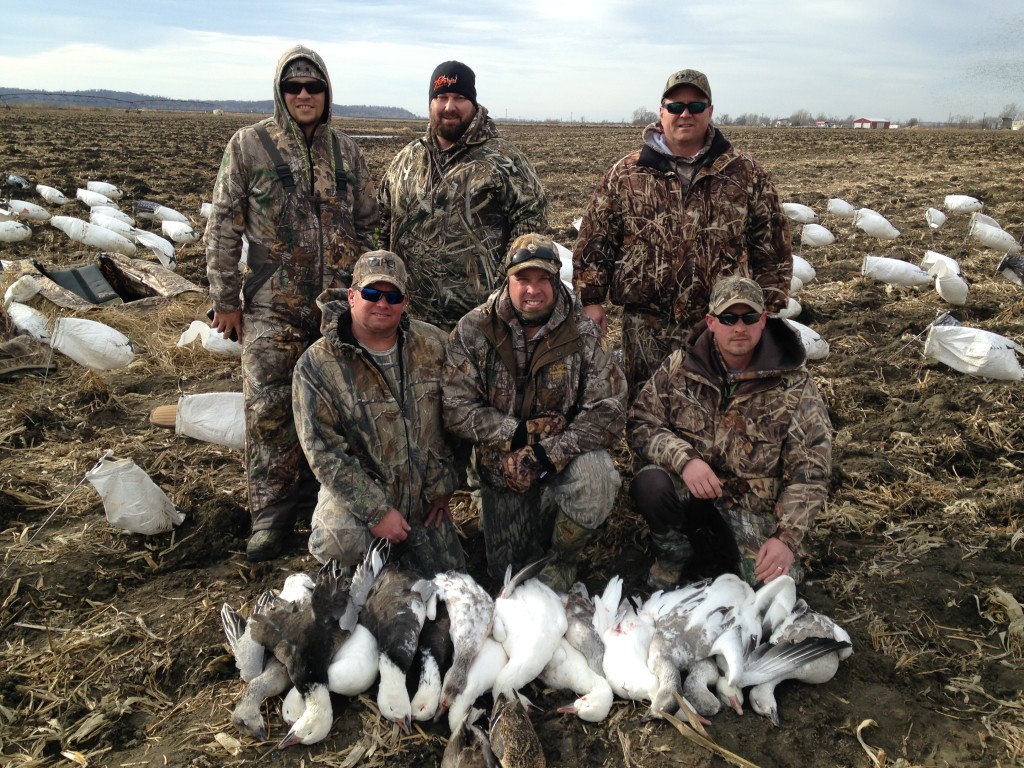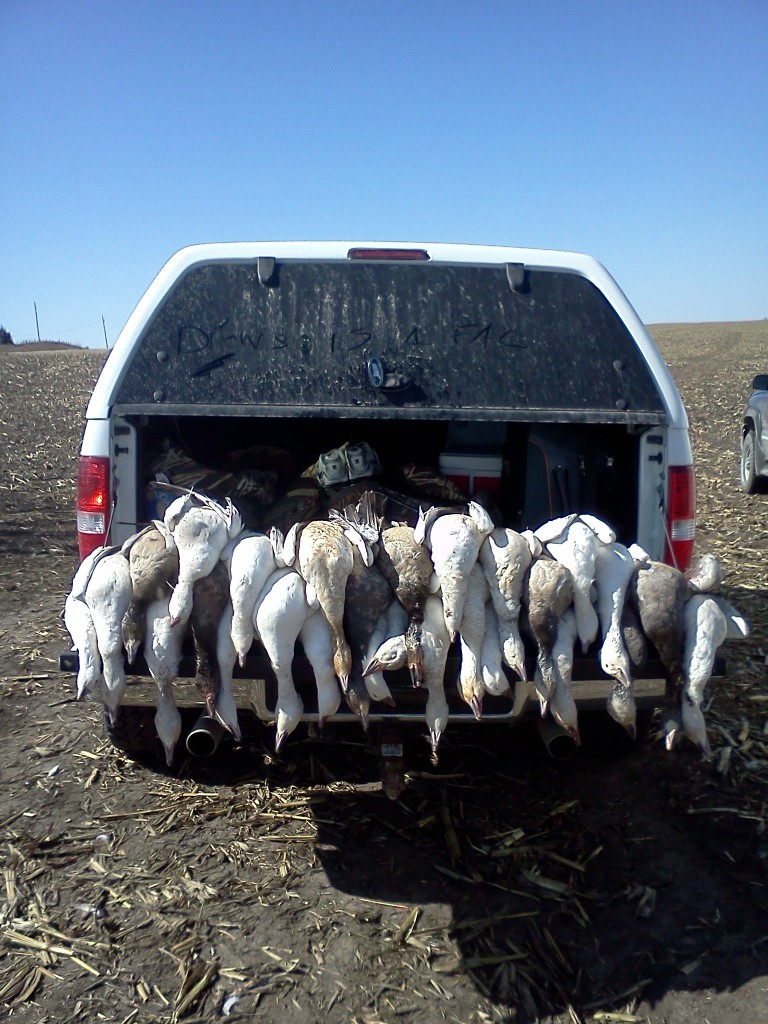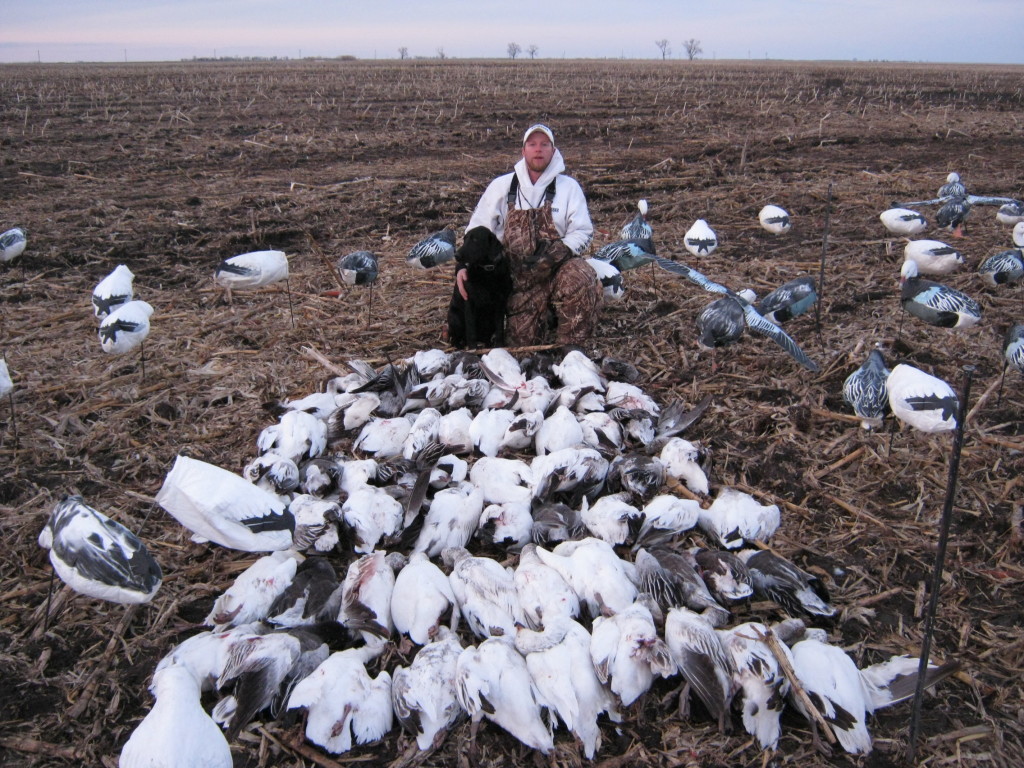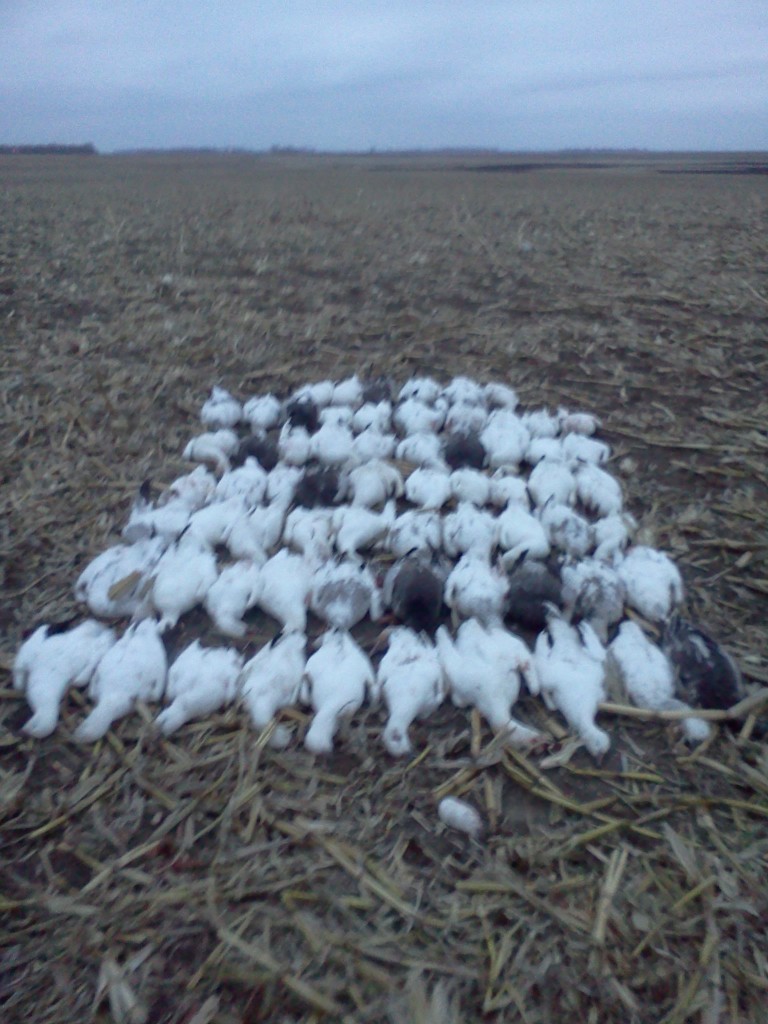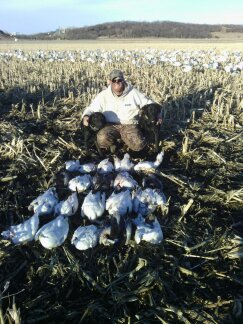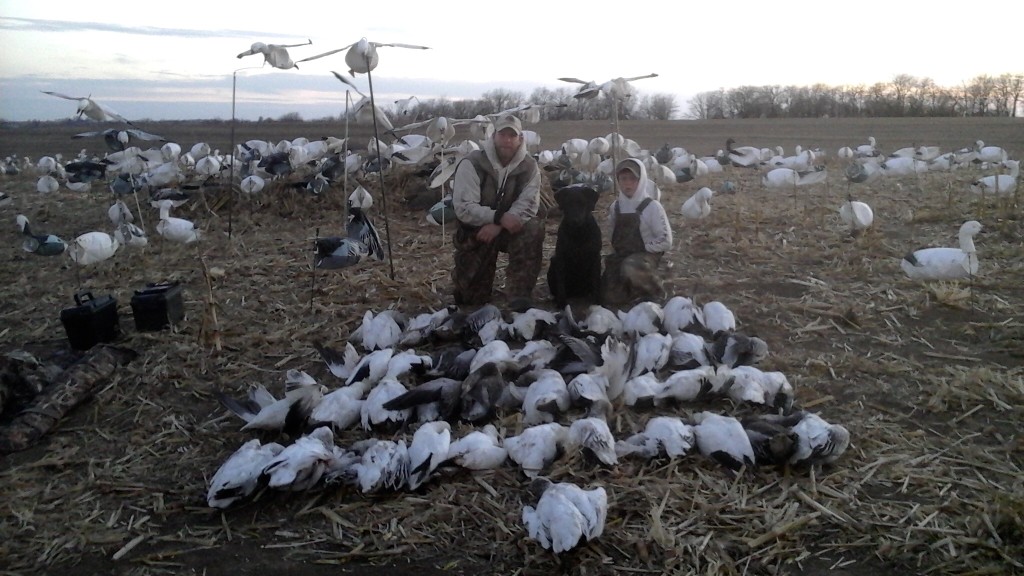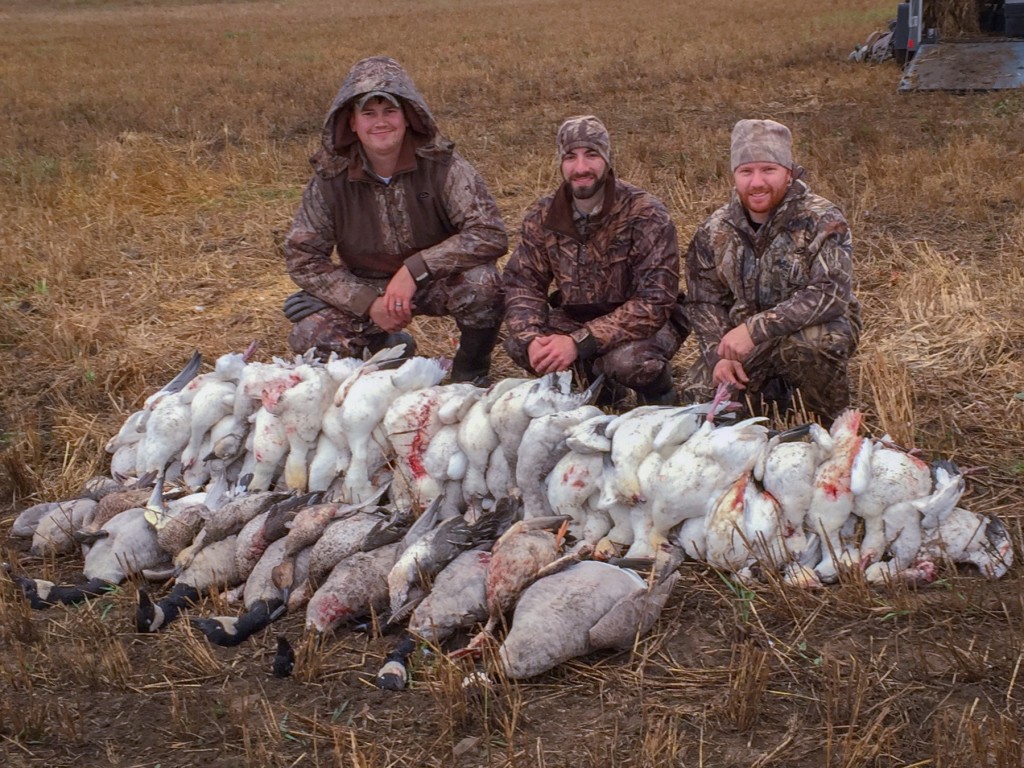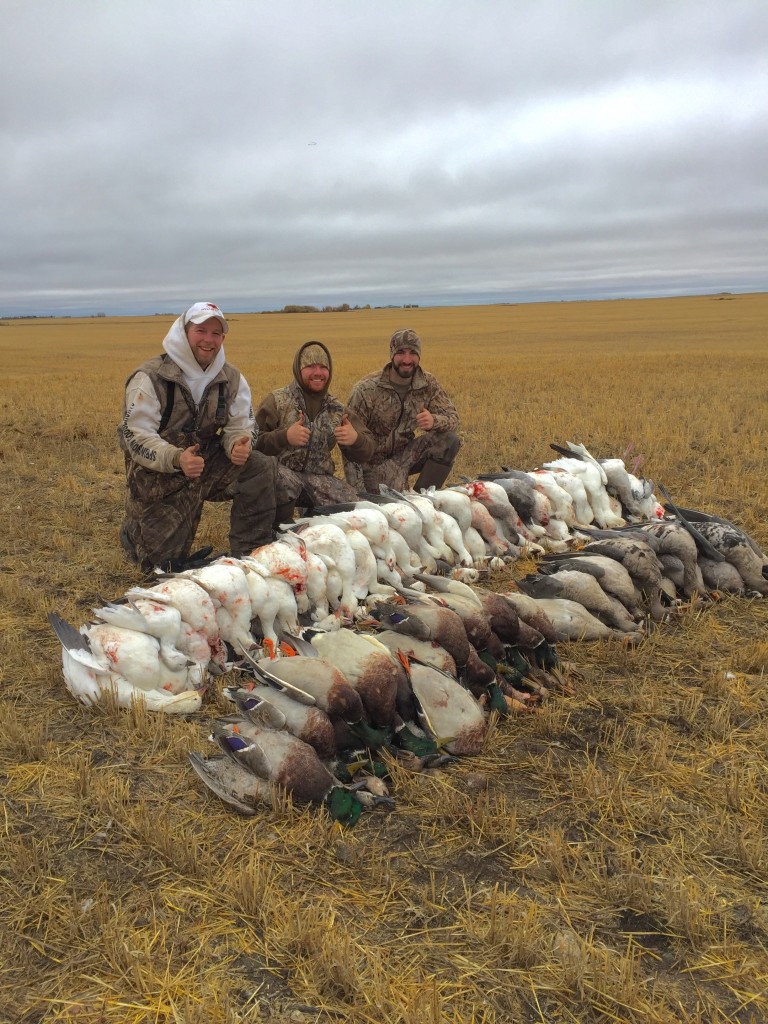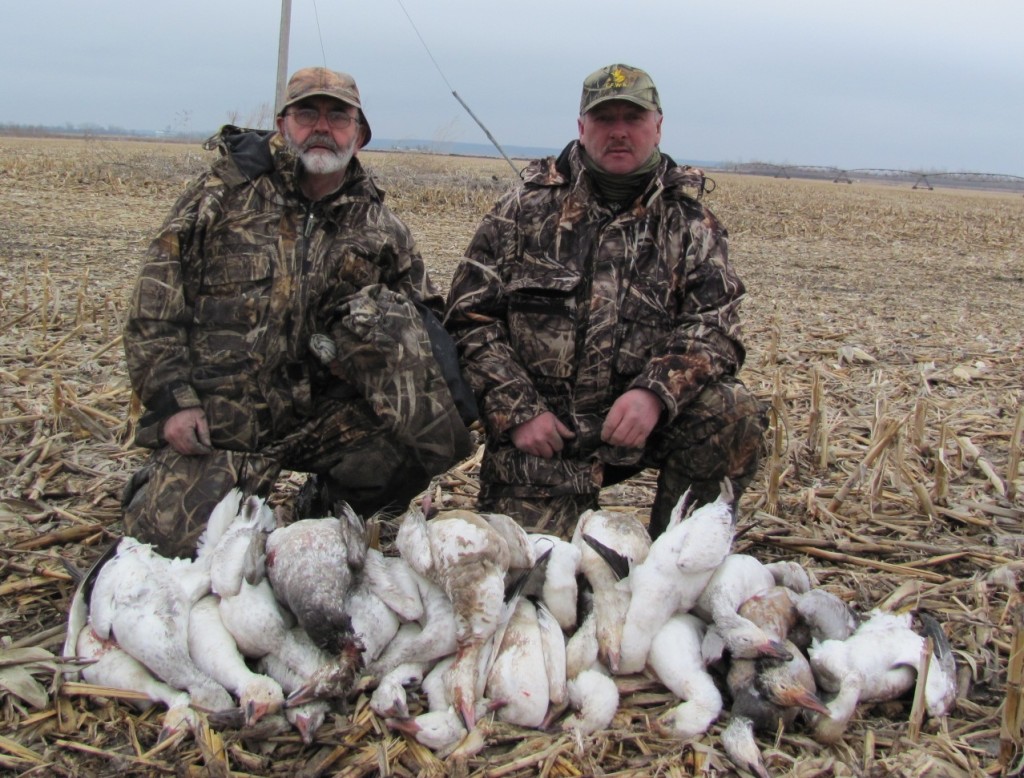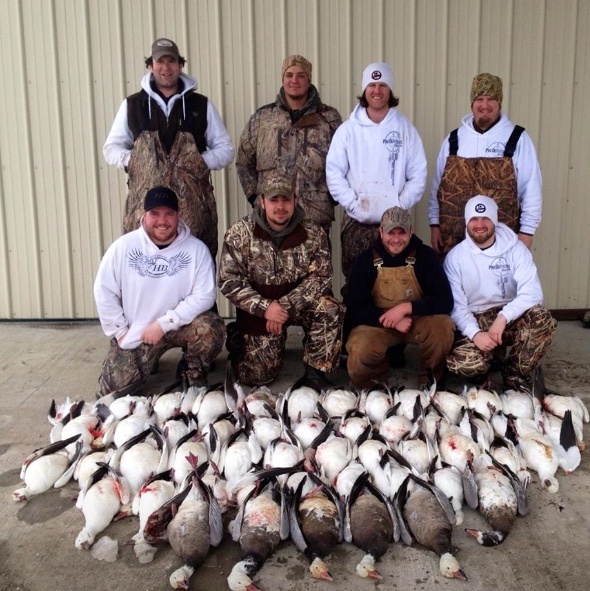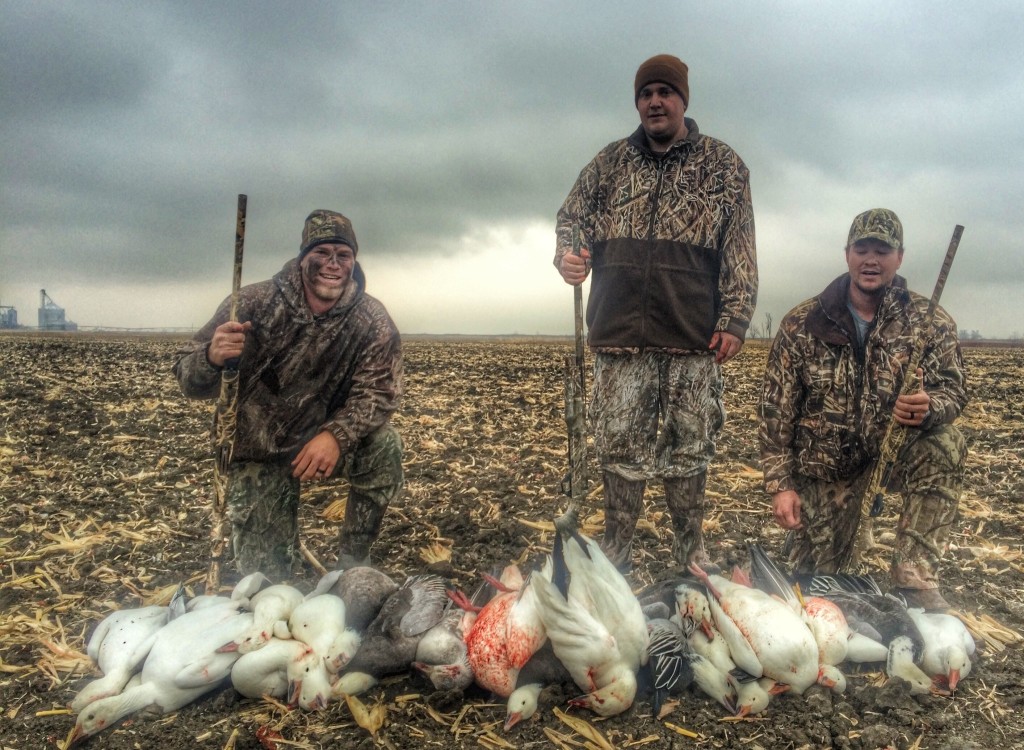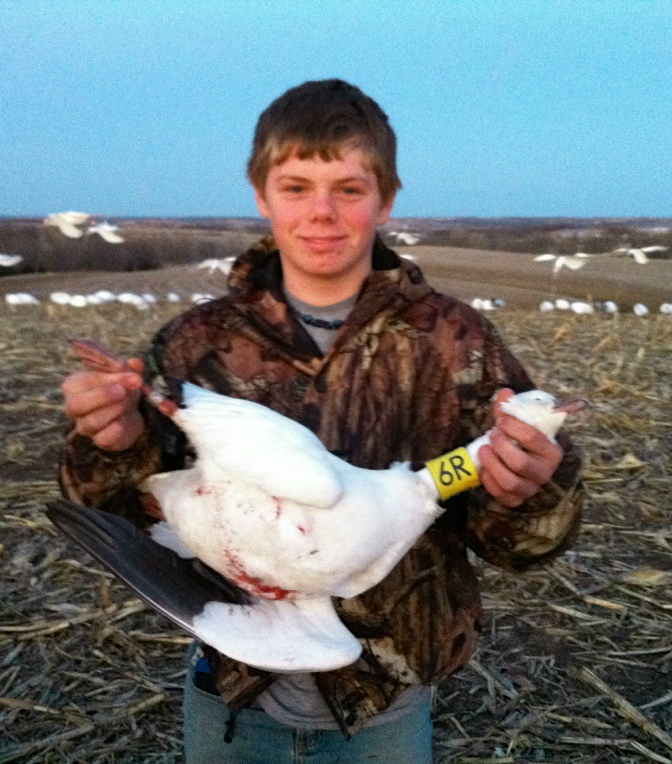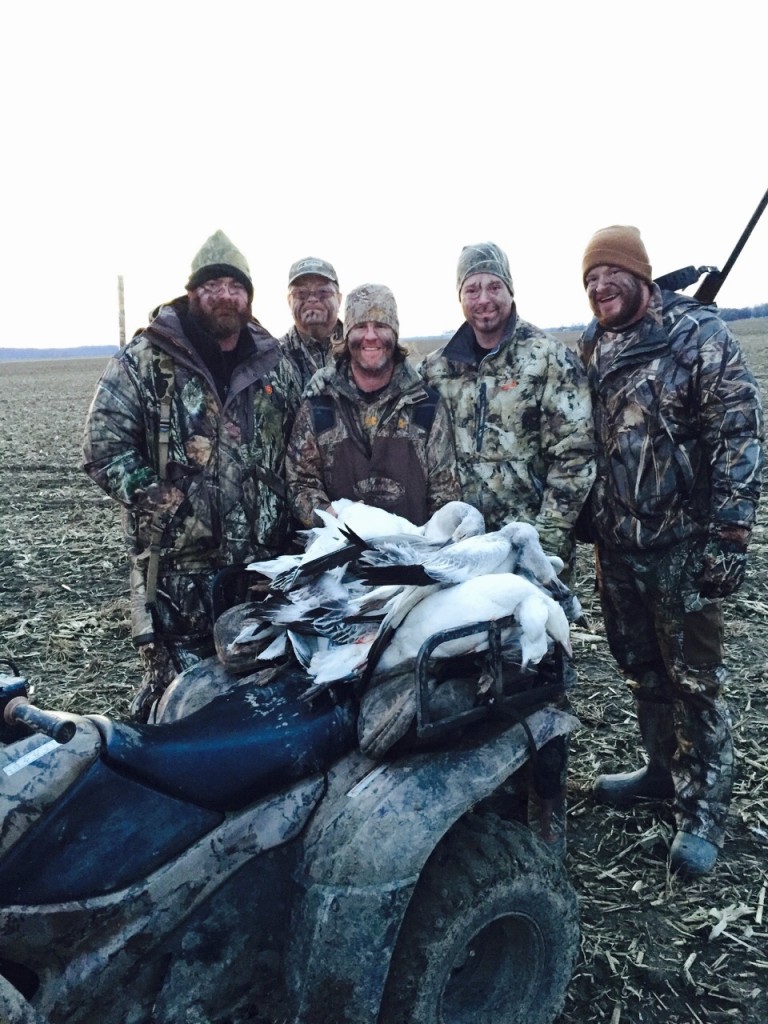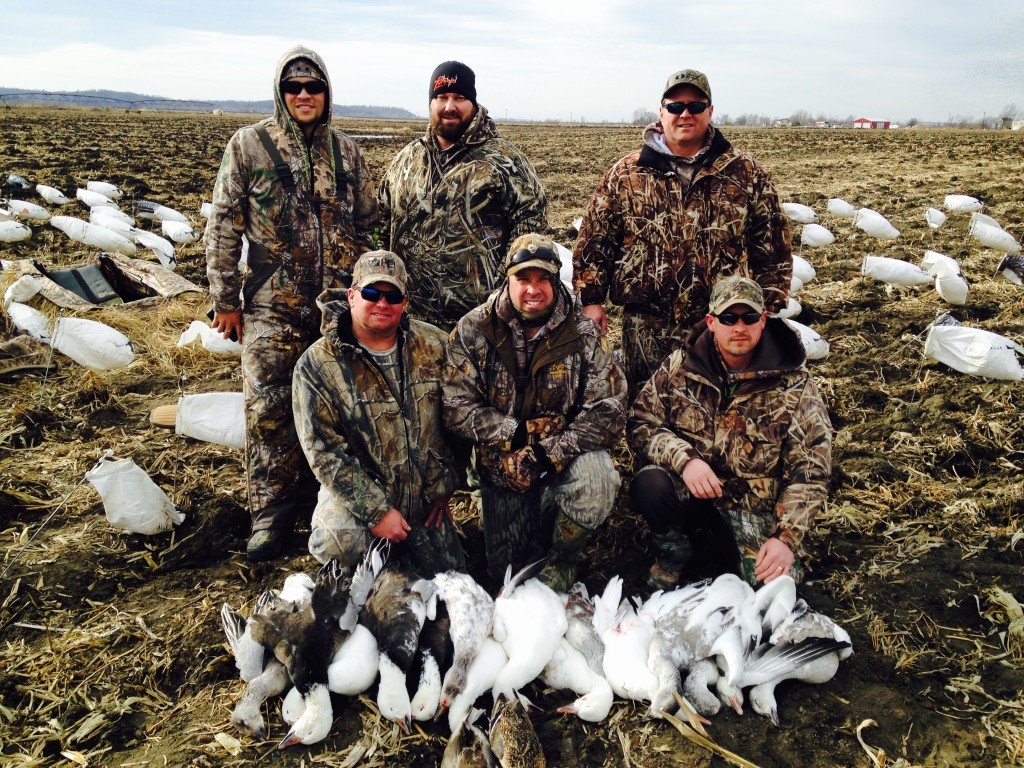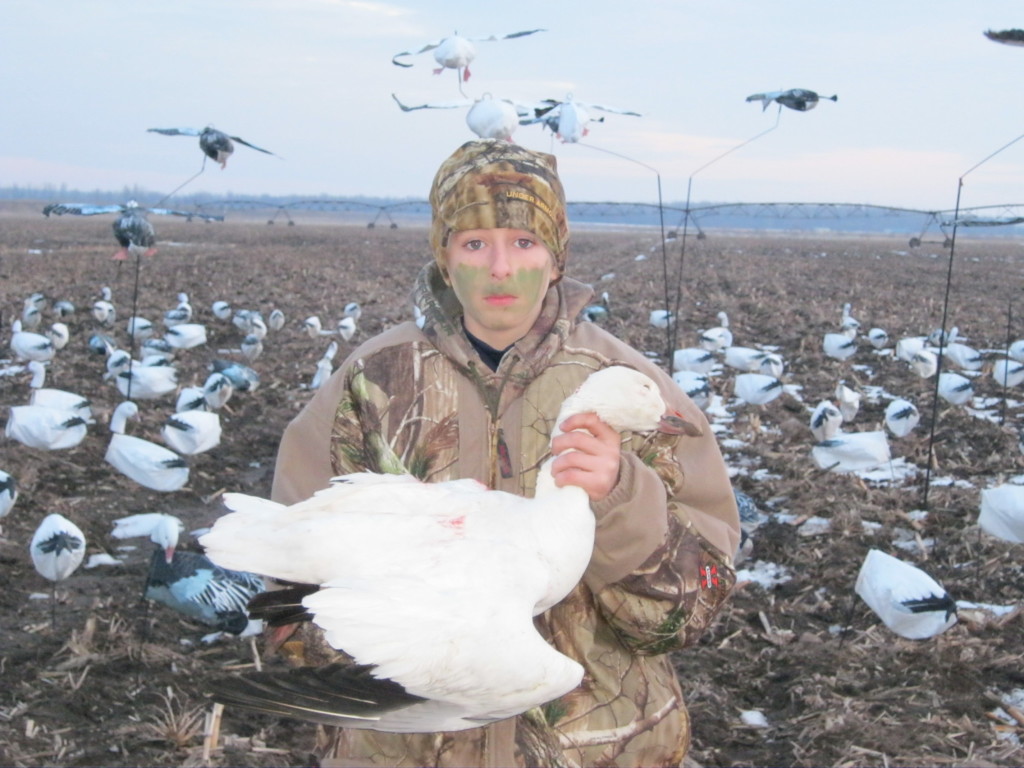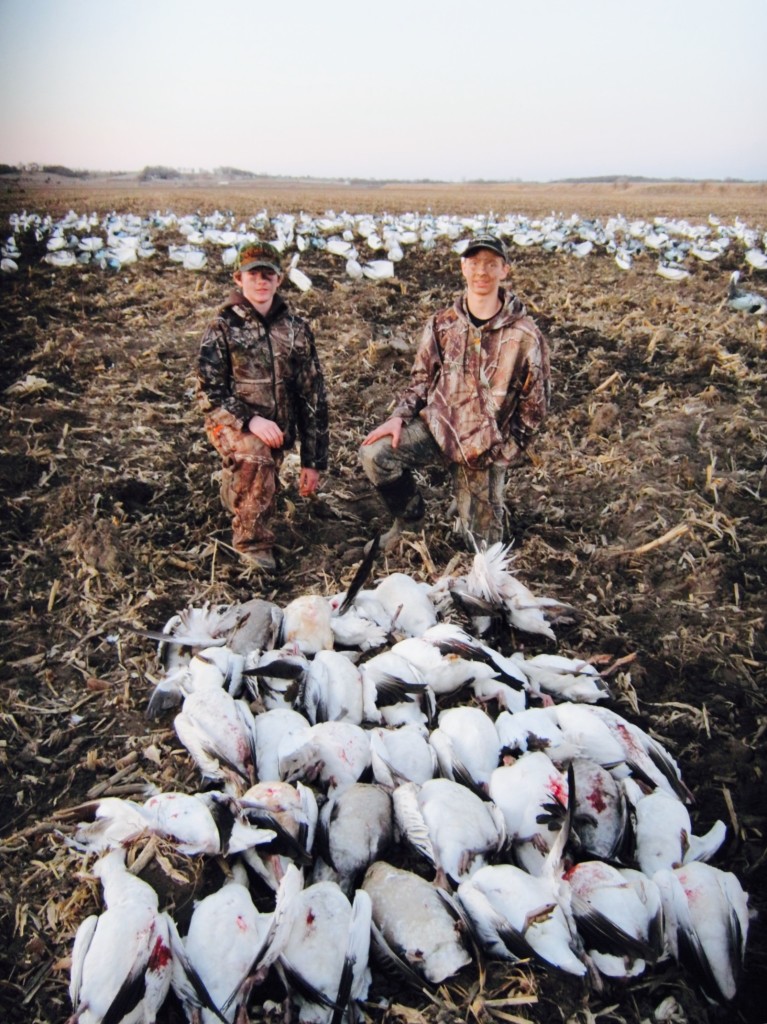 Pro Outfitters offers fully guided spring snow goose hunts in Northwest Missouri. We start hunting around Feb.15th and hunt thru March 15th. Locations of our hunts are determined by the staging locations of the masses of snow geese. We follow the migration as they make there way thru the state of Missouri. Many of our Northwest Missouri hunts take place around the famous Loess Bluffs National Wildlife Refuge(Squaw Creek).
Equipment
Each snow goose hunt consists of hunting over 1,200 to 2,000 full bodies, sillosocks, windsocks, and shells. We hunt a maximum of 8 hunters per field (unless your group requests different). We hunt out of pits, layout blinds, backboards and A Frame blinds. We will have our decoy spreads setup before you arrive. Depending on our need to move a spread on the geese, you are more than welcome to help pickup and move or reset the spread. This is done for your benefit to help maximize our time in the field and insure you have a productive hunt.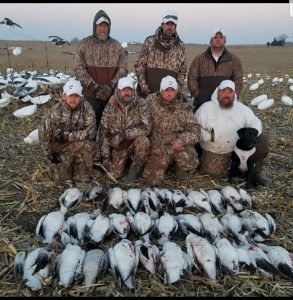 Missouri
Package Prices
3 Day Hunting Package – $900 per person
The package includes 3 full days of hunting and 3 nights of lodging with 3 meals a day. Included in the hunt is an experienced guide and use of our guides dog.
Check in on Sunday 4pm-7pm hunt Monday, Tuesday and Wednesday. Dinner and lodging Wednesday for and additional $50 each hunter (non-refundable).
Check in on Thursday 4pm-7pm hunt Friday, Saturday and Sunday.
Deposit
A deposit of $100 is due within 10 days of booking your hunt. The remaining balance due for all other spring snow goose hunts will be due 30 days prior to arrival. This is non-refundable, but if you cannot make it due to unavoidable circumstances, the deposit can be put towards a future hunt for one year only.
Deposits are transferable for the same hunt.
If a hunter cannot make the trip it is acceptable to replace them with someone else, as long as the party size remains the same. If you can't make the hunt and can't find a replacement, you forfeit your deposit.
2022 Fees are:
Non Resident Spring conservation license  $47.
Snow Goose Spring dates are Feb 15th to March 15th
---
Check it twice; this list could help
make your goose hunt a success
rubber boot, hip boots or chest waders
wool socks
Missouri nonresident Conservation Order permit (available online or over the counter).
Hunters education certificate (Required of those born on or after Jan. 1, 1967)
shotgun
steel shotgun shells (T's or BB's)
camouflaged clothing
White hoodie and hat/beanie included in price(starting 2023)
camouflaged face mask, or stocking hat face mask
warm camouflage hat with ear protection
gloves
long underwear
hand heat packs
raingear
camera
cooler for meat transport